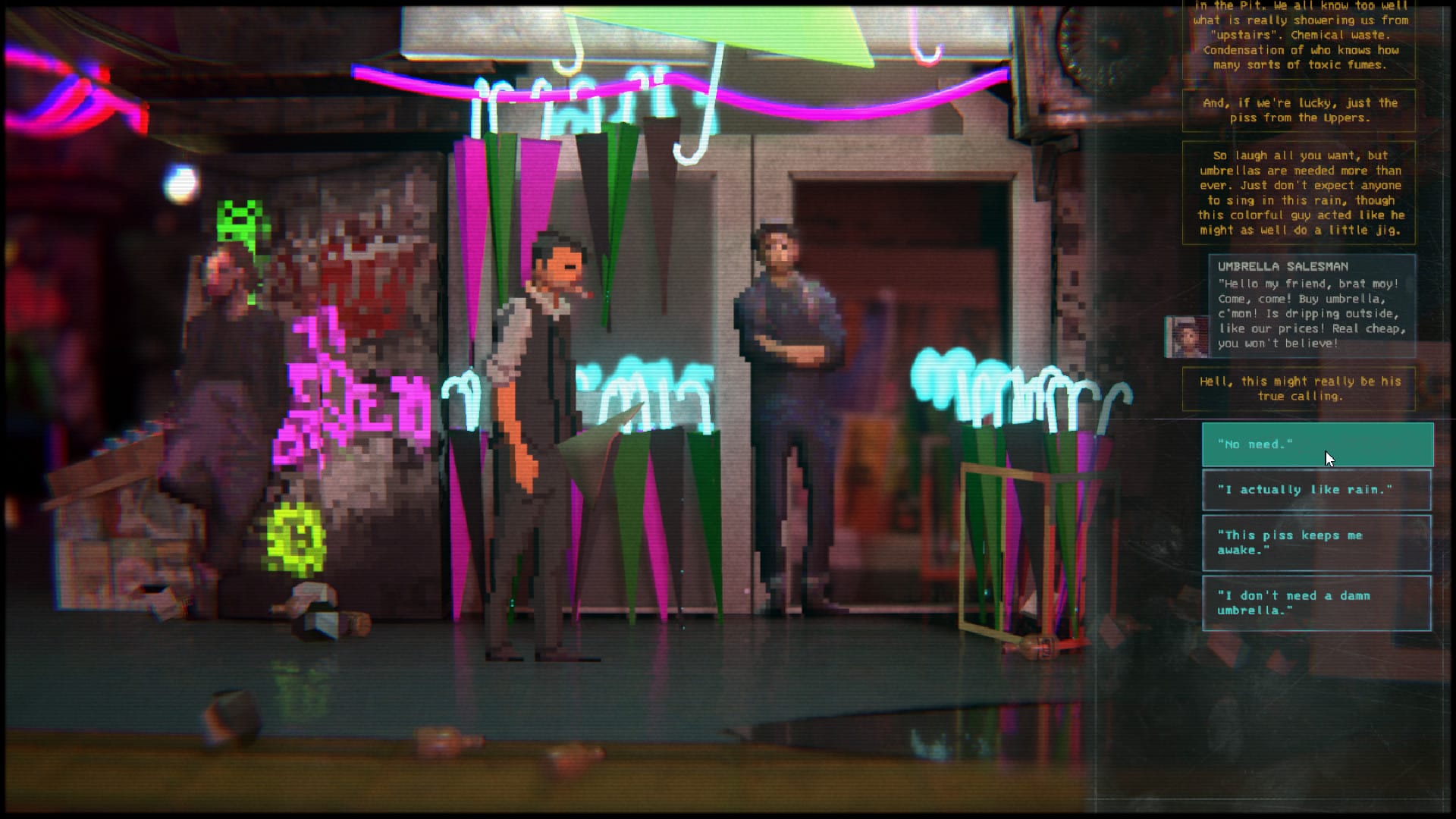 Shiny New Demo of Let Bions Be Bygons | Available During Steam Next Fest
Oct 11, 2023
Developer Bohemian Pulp and MicroProse are proud to announce a shiny new demo of Let Bions Be Bygons will be available to download from October 9 -16 during Steam Next Fest.
The demo will include a good amount of playtime, allowing players the chance to get to know this unique futuristic-noir atmospheric point-and-click detective adventure. 
Let Bions be Bygones is an immersive and captivating narrative point-and-click game that invites you to create your unique story and embark on an intriguing detective journey. In this gripping cyber-noir world, you have the power to shape your character's destiny through a myriad of choices, opinions, and flashbacks.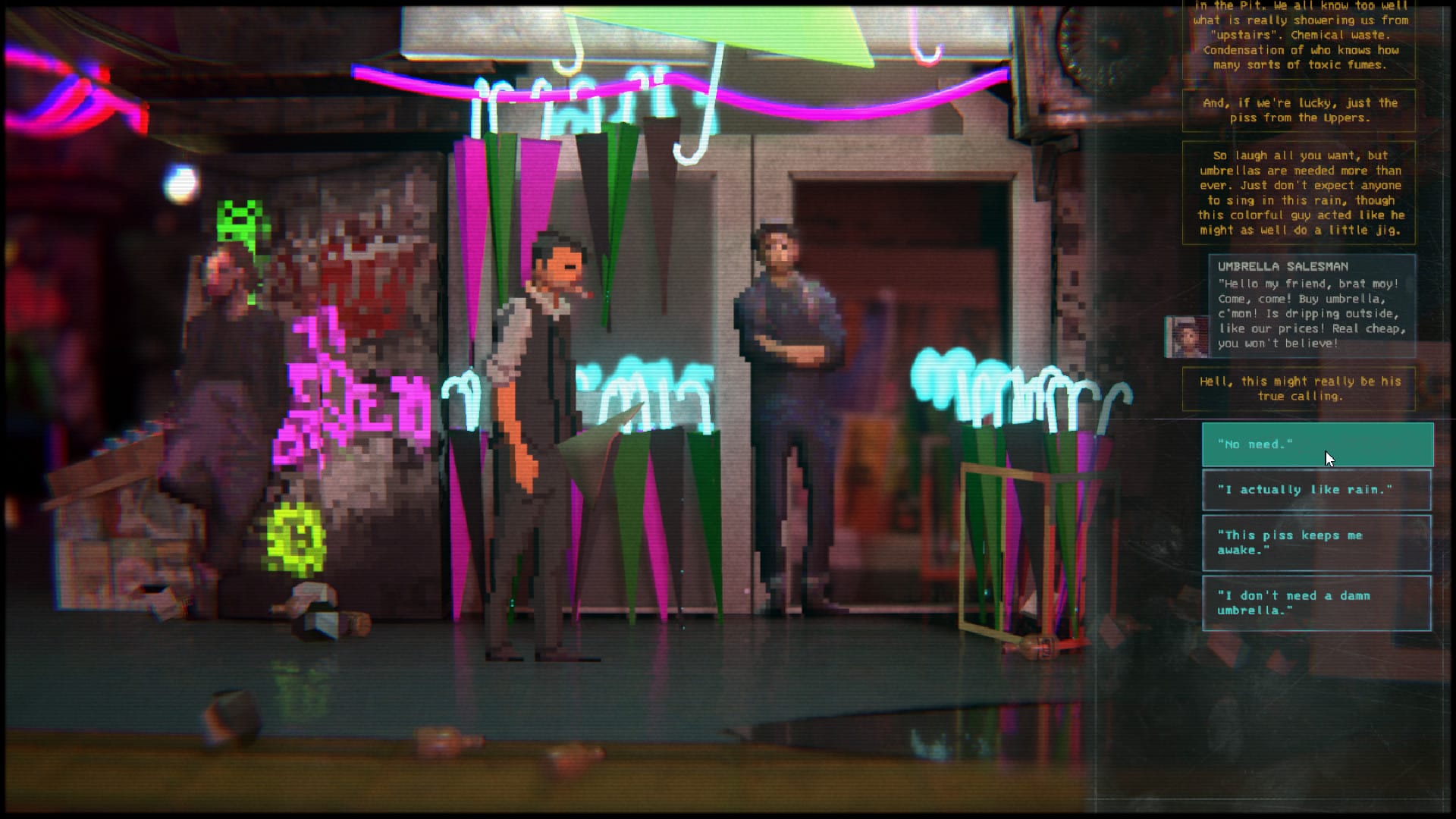 There are no wrong decisions, only compelling consequences that will keep you on the edge of your seat. Your choices will influence and mould relationships as you progress, allowing you to make, break, and ultimately affect the outcome of the story. The grand finale of this gripping narrative offers multiple and drastically different endings, adding an element of unpredictability to your journey.
One of the game's distinguishing features is the ability to choose from four distinct personalities: a logical and scientific approach, a ruthless and gun-toting path, an empathic connection to people, or a cynical approach that does whatever needs to be done. Each choice you make, each path you follow, will lead to various outcomes and game-changing decisions, often accompanied by harsh consequences.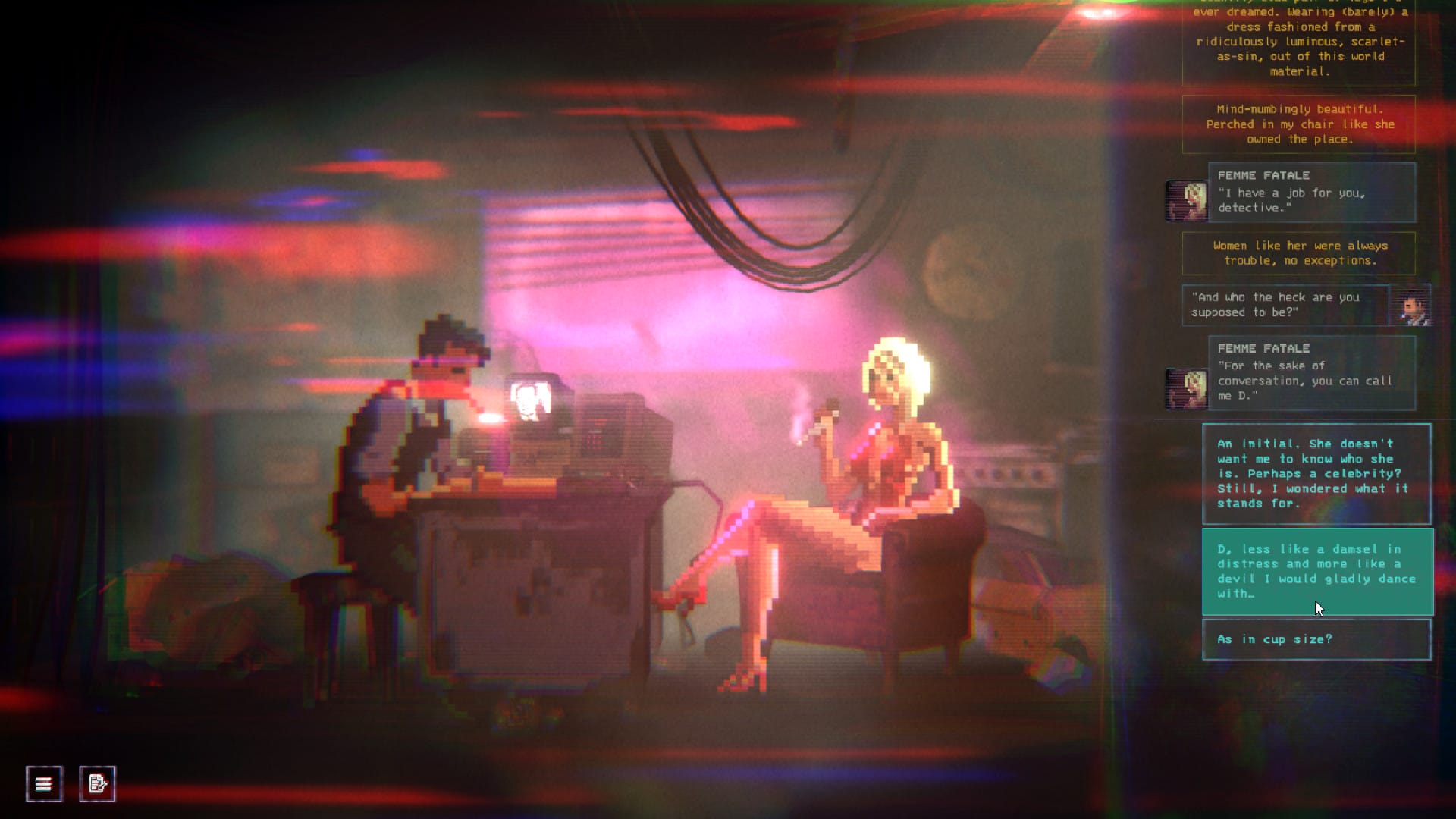 This game takes a fresh and modern approach to the classic point-and-click genre. It emphasizes story, narrative, and detective work, seamlessly blending character development, puzzles, and inventory management into the overarching narrative. The game is fully narrated, making the experience even more immersive, and the original soundtrack adds depth to the gritty atmosphere.
You can enjoy the story at your own pace, as there are no time limits or timed choices. Take your time to explore the 20+ unique locations, interact with 50+ intriguing characters, and engage in 20+ side hustles that deepen the lore of the game. With over 20 hours of gameplay in a single playthrough, 100+ Steam achievements, and more than 1000 choices to make, your journey in Let Bions be Bygones is bound to be unique and full of surprises. 
Warning: There is mild coarse language and adult themes.