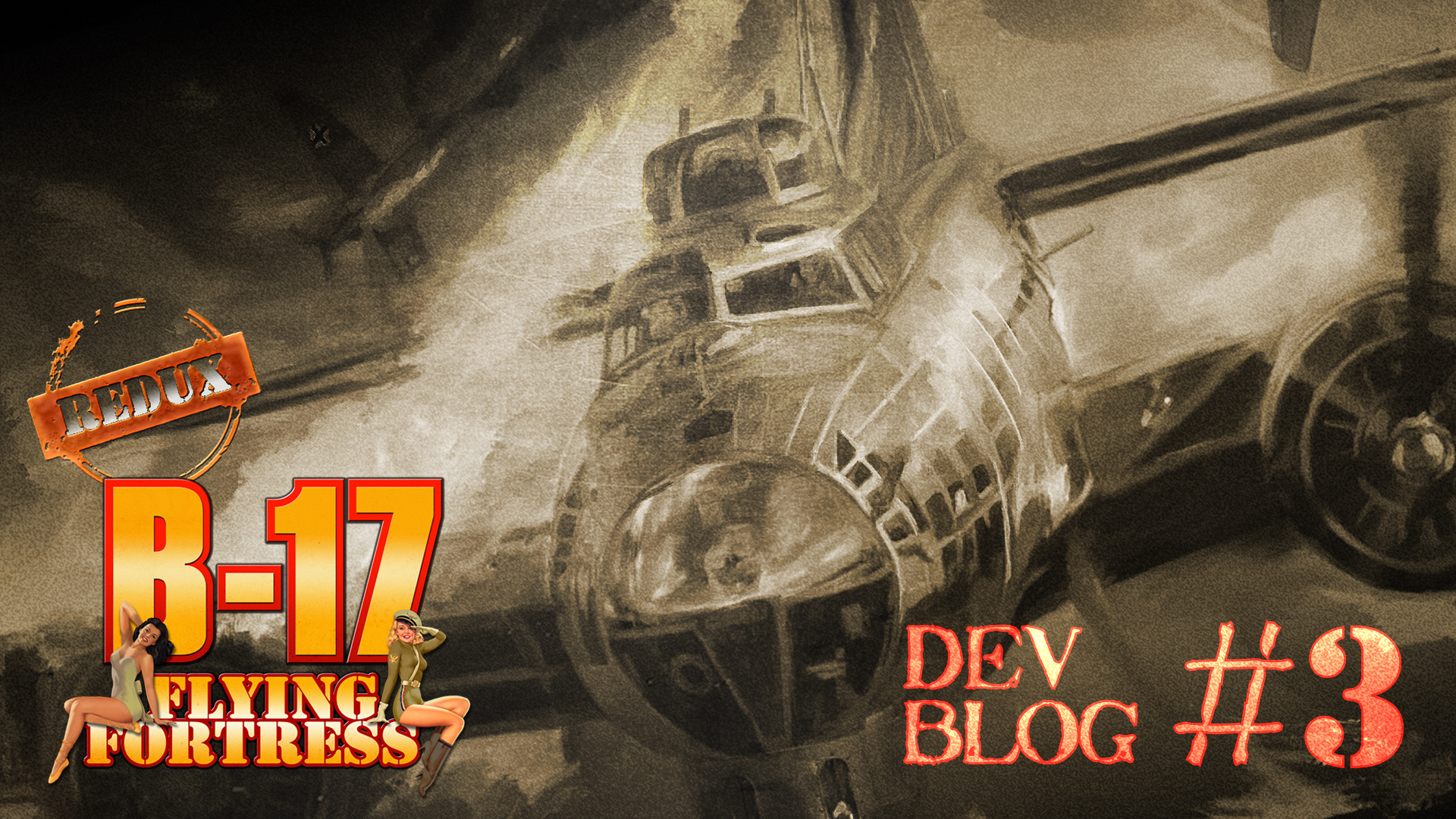 B-17 The Mighty 8th Redux Dev Blog #3
Oct 23, 2023
Welcome aboard followers, new and old.

In this short dev blog, we are giving you a glimpse of the cockpit, answering more of your questions and we have a few new comic pages for you.
The cockpit: A work in progress
We are excited to share a work in progress render of the cockpit.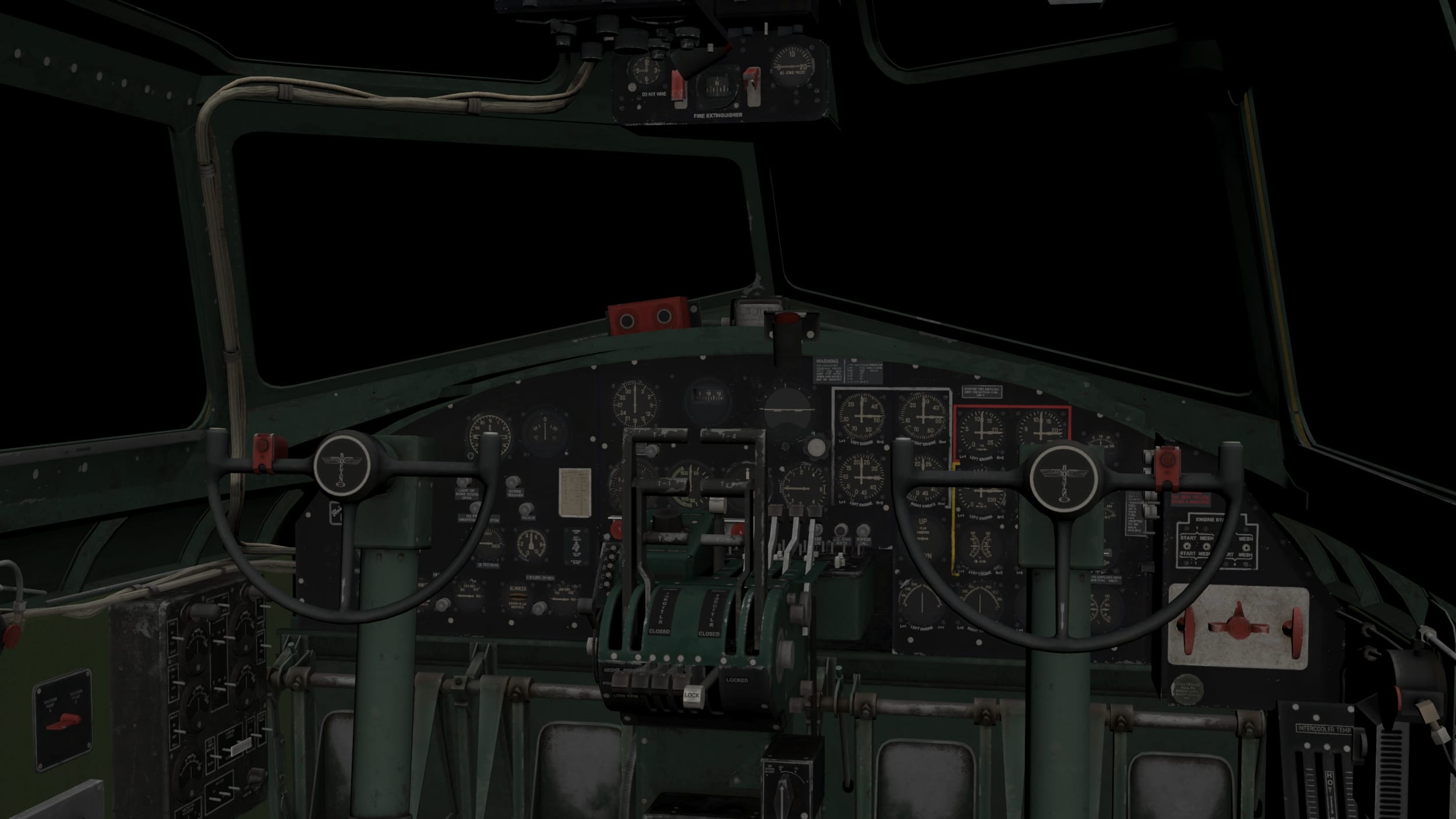 Questions from Discord
Our community manager has continued to gather questions from our followers on Discord (link) and other social locations. I've put those questions to the developers, and I've got another round of answers for you.
Are the ground textures and terrain getting updated?
The ground textures are all procedurally generated so we're hoping to improve then. The terrain may get slight improvements through increased triangle counts.
Will we still be able to customize the skins and nose-art for our bombers like before?
Yes, there will be a selection of nose art to choose from
Will the formations increase in size?
Yes, the goal is to increase the formation sizes but how much will depend on performance.
The Regensburg Raid Part Continued:
Ok, on the comic front we have done a little bit of renumbering as we have added a "Introductory page" this page focuses on Beirne Lay Jr, whose work you will likely be familiar with as a writer and maritime documentarian. You may have even seen his name appear in the credits of movies in television shows you've watched over the years – I'm showing my age here.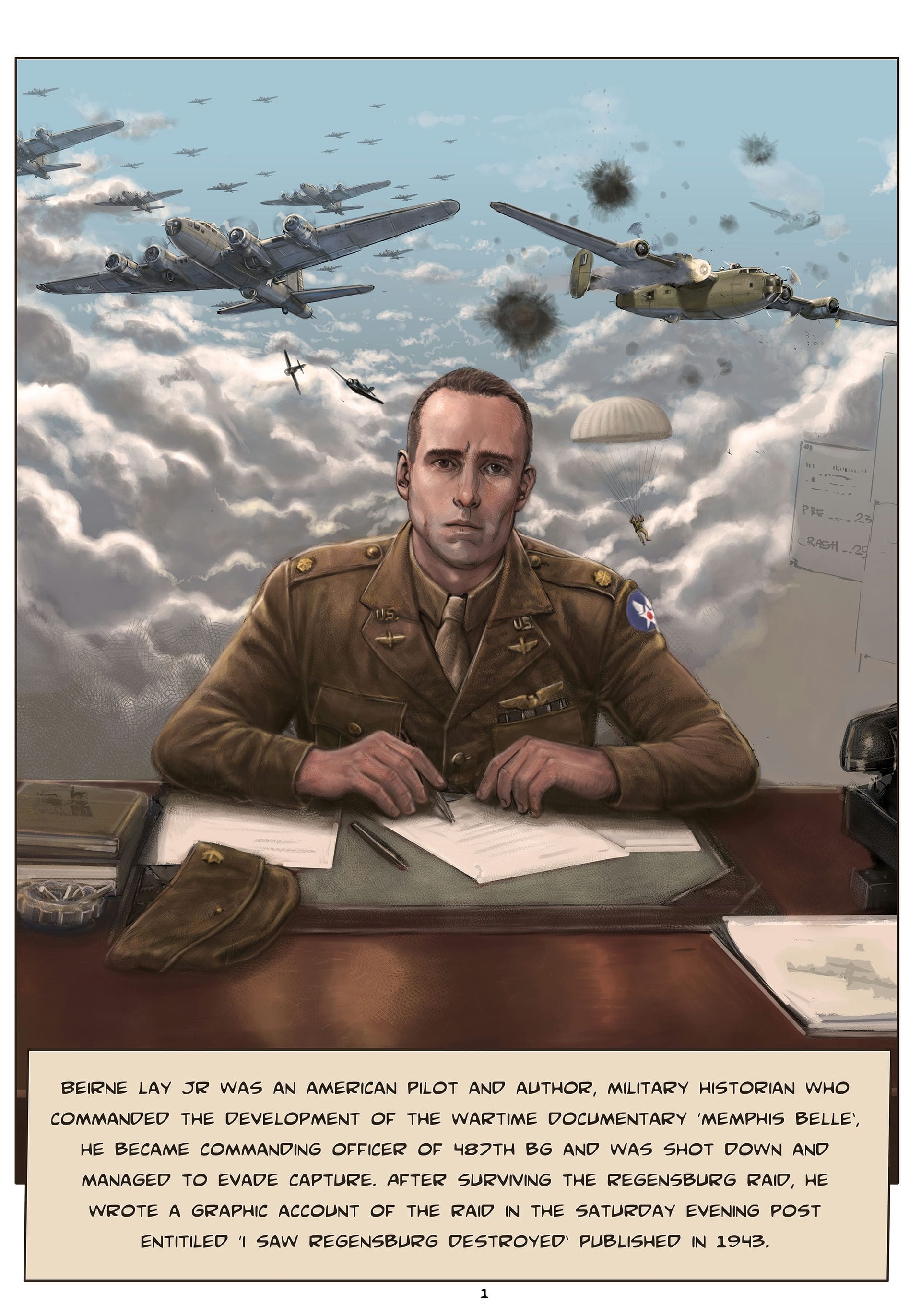 For those of you who missed pages 2 through 4, you can find them in our first blog, these pages have been updated and are worth a revisit.
We are pleased to share page 5 now.
Masters of the Air
In other exciting B17 news, how great is it to see that "Masters of the Air" will be coming to Apple TV in the new year. If you have not had a chance to read the press release, you can find it here.
Until Next Time,
Keep those questions coming and let your friends know we're back!