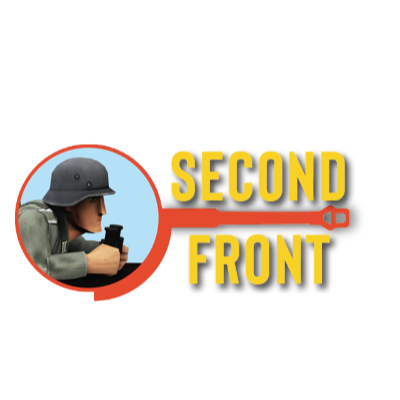 Description
Second Front is an accessible WWII turn-based tactical game with more than 40 infantry units and 200 tanks, vehicles and guns. It has all the depth of a paper wargame and the ease of a computer simulation. Campaign, scenarios and a complete editor make it an infinite tactical sandbox experience.
Second Front is the tactical WWII game that genre enthusiasts always wanted and never really got. Sporting a full-fledged 3D engine and an easy to use user interface, the game is easy to play but hard to master. Why is that? Because Second Front is a project born from the developers' passion and experience with realistic and deep tabletop tactical board games. Playing a tactical game that is deeper than your average X-Com clone, with a competent AI and a powerful editor to create scenarios and campaigns has been the dream of tactical players for long.
The Campaigns
Second Front comes with multiple campaigns covering different fronts of World War II and sporting German, American and Russian units.Scenarios are fought in a 60 turns battle cycle, from morning to night. Fight and rest or push your troops to the limit and press the attack. These are not set-pieces scripted battles but continuous emergent skirmishes with persistent loss, fatigue, and experience.
Infinite Scenarios
Thanks to the full-fledged editor you will be able to create any kind of battle you have in mind. The intuitive user interface makes it easy to put your imagination at work and the vast array of units means you have the entire American, German and Russian OOB at your disposal.
An ample arsenal of war
More than 200 different vehicles and different infantry units for each nation; plus tens of small weapons types for each faction. Different leaders are also included in every country. The arsenal of Second Front includes well known-units like Panzer 4s, Shermans and Stugs to more exotic ones like the Jagdtiger, the Kettenkrad and the T35 . Every unit is painstakingly recreated with abilities like smoke dispensers and hatch-dependent weapons.And remember you can, and must rotate turrets. Realistic tank fights!
Deep tactical gameplay
Don't be fooled by the nice looks of Second Front, this is no walk in the park! The gameplay uses hexagons and different phases to capture in detail every second of action on the battlefield, in a very similar way to well-known tabletop tactical games. 22 different types of terrain are included together with 80 types of multi-level buildings and more than 70 different unique decorations. Buildings are composed of multiple parts, all of them are destructible and created with unique models.
Easy to use and exhaustive interface
'Deep' does not mean complicated. Second Front makes the most of the digital medium providing an iconic interface rich with tooltips and easy to understand. The game is full of decisions and the designers focused on making all of them transparent and immediately evident.
Competent AI
The AI in Second Front is not scripted; instead, it uses plans and emergent behavior to find a way through your defenses or organize its own lines to withstand your attacks. Finally a worthy opponent in a tactical WWII game!
Future plans
Second Front is a passionate project in the making. While the development of the core game is well underway and rich in features, constant updates are already planned. Desert and jungle environment, paratroopers, close air support are just a few of the new features that are scheduled for release after the core game.