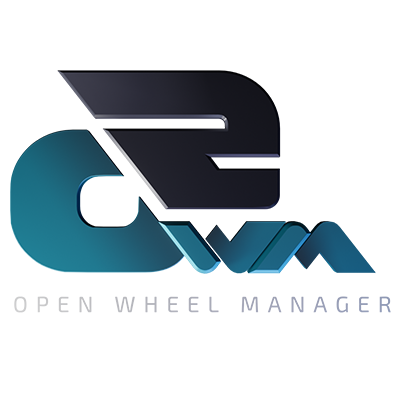 Description
Open Wheel Manager 2 - is a management sim for open wheel racing fans.

The game is built around the classical race management principle of indirect control – which means you will not need to micro-manage KERS or DRS during a race.

Your main goal as a manager is to find sponsorship in order to develop a fast car, hire the right people and come up with the best race strategies to win the season.
Open Wheel Manager Returns
The Racing manager returns with redesigned car development mechanics and a brand new 3D racing engine.
The Team Is Yours to Manage
Choose a team from the bottom of the table for a challenging pathway to the top of the podium or attempt to maintain your dominance by taking control of a big budget team.

You start off with 100% ownership of your racing team, how much will you sacrifice in order to win?
Build your Headquarters
Improve buildings to boost the weekly increase in team resources. The resources can be spent on pretty much anything related to your car or the hiring process.
Every Choice Matters
Open Wheel Manager 2 is a true old school racing manager. Every variable (be it about your car or your personnel) matters here. If an overtake occurs during the race, you can be 100% sure that it took place due to the parameters of the driver and the car. No other factors outside of your control were involved in this.

The actions of the teams controlled by the computer are not simplified in any way. Just like you, they build cars, repair, improve, look for personnel and pilots and choose tactics for the race.
Key features
12 playable teams, 42 drivers, 6 engine suppliers
16 tracks spanning the globe
5 facilities to build and upgrade.
Customise liveries for your car.
Design, Produce and install parts on your car so that they are suited to different types of tracks
Repair and Upgrade cars between races, or focus on next seasons car
Negotiate contracts with drivers, key staff, sponsors, and suppliers.
Look for sponsors and choose the placement of their stickers on your car
Some drivers can bring sponsorship with them to sweeten the deal if you sign them
Realistic system driver abilitie improvements will see young drivers improve as your veteran's regress with age.
Drivers and staff will transition between teams as the team reputation changes from season to season.
Engage with the race in 3 ways, 3d Raceview, 2d raceview, or quick results
Commentary will call out significant events through out the race.
Unlimited number of save files - so you can run parallel careers
Unlimited number of seasons - retired drivers are replaced by talented young drivers as seasons progress