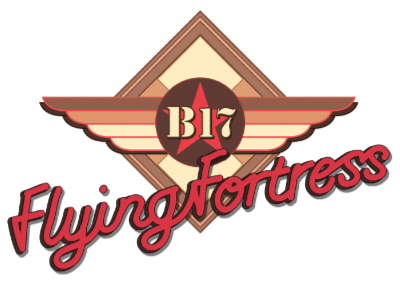 B-17 Flying Fortress: World War II Bombers in Action
Description
Experience the thrill of commanding a B-17 Flying Fortress on perilous missions during World War II. Study the briefing, choose your men, fly to the target and take control of crew members' positions from pilot to bombardier. The campaign is long, and the enemy hardened and ready to fight from the ground and in the air. How well will you fare, captain?
Their chances for survival were slim. But, despite tremendous adversity, the crew of the Memphis Belle returned from their 25th mission to become heroes of the Allied air offensive in World War II.
What did the courageous flyboys of the Memphis Belle really experience as they plowed through relentless anti-aircraft fire over Nazi-occupied Europe? Find out for yourself as you lead a 10-man crew to victory... or defeat... against squadrons of Nazi warplanes in the legendary B-17 Flying Fortress!
A World War II adventure in the sky
The most complete and accurate bomber simulation ever produced, the B-17 Flying Fortress will have you negotiating 25 perilous missions in broad daylight from bases in eastern England.
Manage, fly, fight!
You'll allocate crew members to their specific tasks! You'll fly in authentic WW II formation with other B-17s! And you'll destroy strategic targets like canals, bridges, dockyards, submarine pens, and factories in dangerous bombing runs!
A Detailed simulation
Authentic flight dynamics, ordnance, and World War II atmosphere produce strikingly realistic flight simulation, down to the choice of historically authentic nose art!
Select 10 crew members by studying their past missions, promotions, and medals but be ready to take control of each and every position onboard.
Modding tool
The "B-17 Flying Fortress Modding Tool" allows access to the game's data files. With it, you can directly preview palettes, bitmaps, sprites, and text, as well as export in different formats and import your changes back into the game.
Back from 1992!
This is the original MicroProse B-17 Flying Fortress: World War II Bombers in Action, a real legend in the history of video games. Fly the B-17 Flying Fortress and become a legend before your own time!