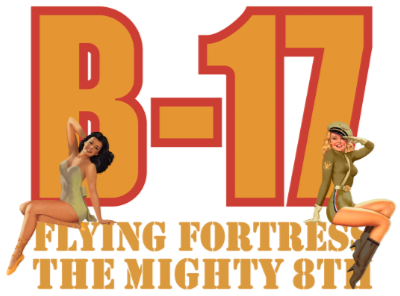 Description
Feel the power of flying a 10-man crew on a B-17 over occupied Europe in WWII. Plan the mission, choose your men and take action in every post onboard, from pilot to bombardier and machine gunners. Get ready for a high-flying adventure in this all-time classic.
The missions undertaken by the crews of B-17 bombers during World War II are the stuff of legend. What it was to fly through relentless anti-aircraft fire over Nazi-occupied Europe? What it was to have a thin layer of steel between life and death at 15,000 feet? Furiously fend off enemy fighters zipping around your plane and then precisely deliver your cargo of bombs over enemy targets?
Find out for yourself as you lead a 10-man crew to victory... or defeat... against squadrons of Nazi warplanes in the legendary B-17 Flying Fortress!
A WWII Campaign to fight and survive through
Carry out a realistic 25-mission tour of duty based on historically accurate scenarios and targets, or Take to the skies in "Quick Start" missions with available Instant Action mode. Plan real missions, select authentic flying formations, and manage both crews and bombers. Assess your crew's strengths and skills to effectively re-position members and cope with wounded personnel and casualties.
It's a 10-men job
Take to the skies in any one of ten B-17 Flying fortress crew positions:Pilot, Co-Pilot, Navigator, Bombadier/Chin Turret Gunner, Radio Operator, Engineer/Top Turret Gunner, Port Waist Gunner, Starboard Waist Gunner, Ball Gunner, and Tail Gunner! Take total control: Take-off, land, shoot from various crew positions, navigate across a realistically mapped Europe, operate the radio, line up the bomb run, release the bombs and bail out if necessary.
Choose your plane, choose your allegiance
Fly a variety of aircraft from the legendary B-17 to the rugged escort fighters - Choose between the American B-17G bomber, P-38 Lightning, P-51 Mustang, P-47 Thunderbolt, and the German Bf 109, Fw 190, and ME 262 fighters. Yes, you can even fight "The Mighty Eight" in the role of a German Luftwaffe pilot!
Back from 2000!
This is the original MicroProse B-17 Flying Fortress: The Mighty 8th, the legendary sequel to B-17 Flying Fortress: World War II Bombers in Action. Fly the B-17 Flying Fortress and become a legend before your own time!