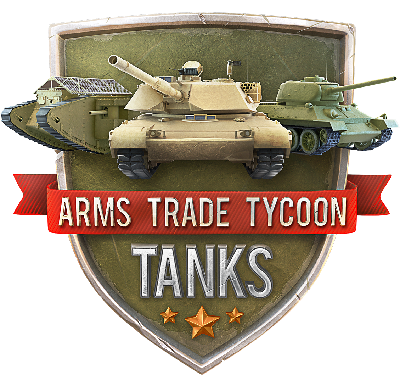 Description
Arms Trade Tycoon Tanks puts you in charge of an arms trading company specialized in tanks from WWI to the modern era. Research, design, manufacture and sell your tanks to customers waging war around the world while you outwit your competitors and run your company as efficiently as possible.

You have just inherited the company that your father created. He was an entrepreneur and a true visionary who foresaw the dawn of an era of powerful machines that would change the battlefield forever.
But something happened and he has gone missing. Clueless of his fate and without his wise guidance, you must take control of the company and see it succeed in these turbulent times!
Expand and modernize your factory grounds, equip and prepare assembly lines, build the supply chains, secure raw resources, and find the right men to follow you on this journey!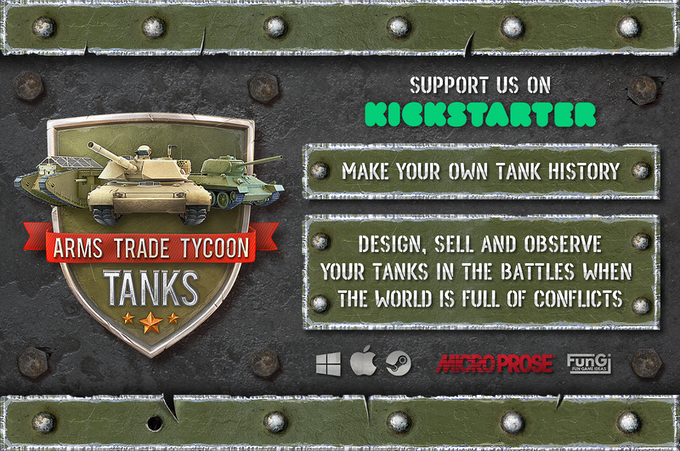 Research - Design...
You are the entrepreneur and you will decide your company's strategy and products. Start with the hull, add an engine and tracks, give it some firepower and finally add armor and accessories. There are dozens of different parts to research and implement and it's up to your instinct to pick and choose what will work on the battlefields.
...Manufacture
Once the plan is laid out, it's time to hit the assembly line. Make sure you have enough personnel to reach the quota of tanks needed before the delivery date and stock up your warehouse with all the raw materials required.
Go out and sell
Understand your customers' needs, build your reputation, expand your company beyond the factory gates, and win those lucrative contracts. Nations are trying to win wars out there and it's up to you to give them what they want and what works best when it comes to nitty-gritty combat.
Observe your tanks in action, and react
When the time comes your tanks will roll on the battlefields, from small skirmishes to World Wars, from tropical jungles to deadly deserts.
Study your opponents, analyze the lessons learned on the field and prepare new, powerful upgrades to give your tanks an upper hand in the upcoming challenges.